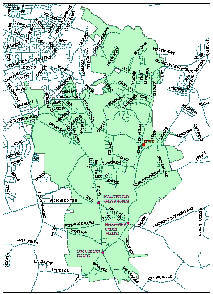 Since 1957, Eastern Pines Fire Department has been dedicated to serving the community of Eastern Pines and surrounding areas, in Pitt County, North Carolina. We currently protect a population of approximately 10,000 residents, and respond to an average of 200 incidents, per year, in our fire district (shown right). We have a membership of approximately 45 members, and have a fleet of 7 pieces of fire apparatus including 1 ladder, 2 engines, 2 tankers, a heavy rescue truck and a station utility/chief's vehicle.





Enjoy your visit to the Eastern Pines Fire Department's web page, and if you have any questions or comments, feel free to e-mail us.

Site best viewed with Internet Explorer at a screen resolution of 1024 x 768 or greater.
Web site and all contents © Copyright Eastern Pines Fire/Rescue, Inc., All rights reserved.